Home >About > News >Detail
Merry Christmas and Happy New Year!
Christmas and New year are coming soon.We wish the merriest of Christmas to you and your loved ones,and wish you happiness and prosperity in the year ahead.
Thank you for your understand and great support in 2015,we hope do more business with you in 2016.Here is our Christmas cards,please check and accept our best wishes.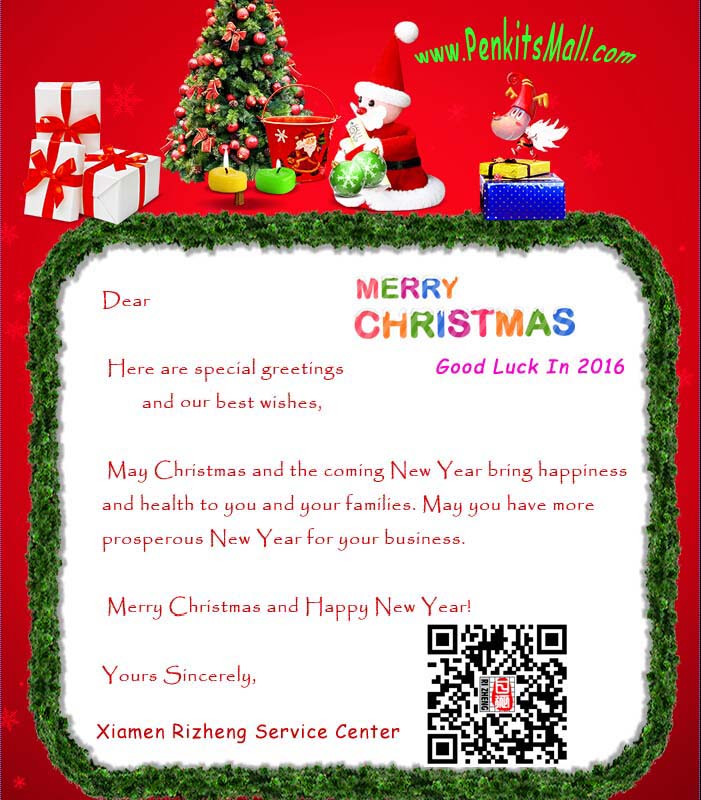 Post by:2015-12-24 12:20:26pm